Sick of trying to
shoehorn

your Commercial & Industrial business into a Residential CRM or just looking for better

value

and better

features

than your existing Software?
Commerical & Industrial
Built for Commercial & Industrial Specialists
COMET is specifically designed to address the unique needs of Commercial & Industrial Specialists, while taking advantage of all the appealing features our residential clients have access to that are often overlooked. Our commitment to customer engagement ensures COMET continues to evolve and be the CRM choice of Commercial & Industrial real estate agencies.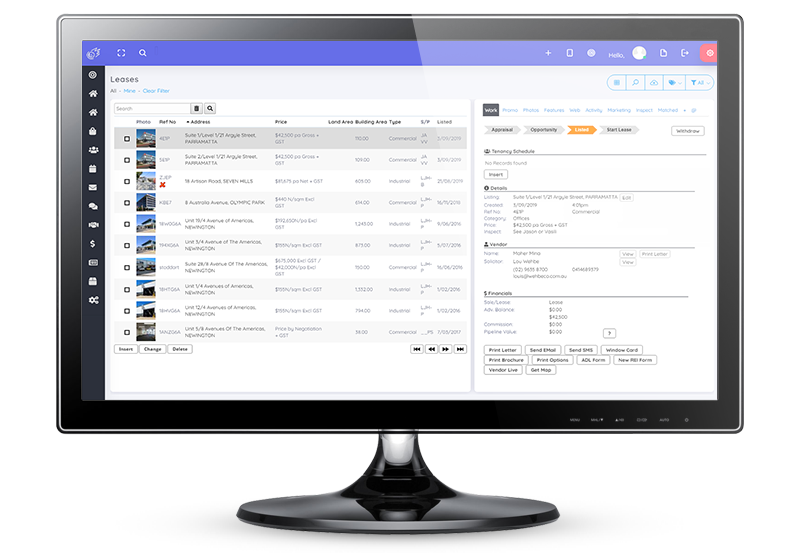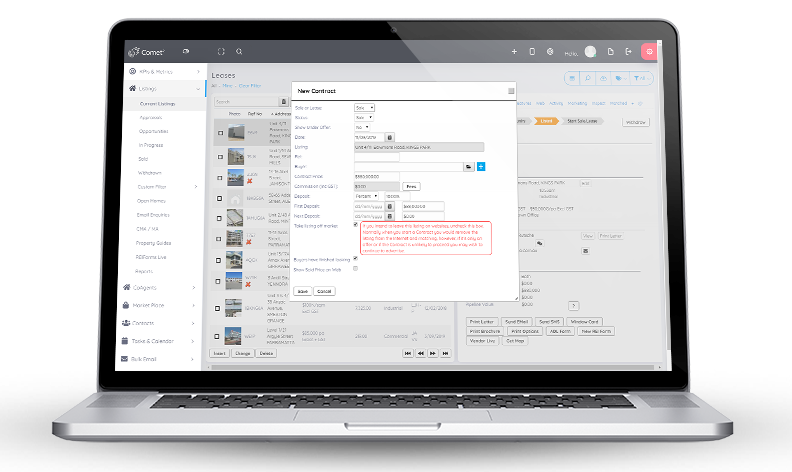 Sales & Leasing
Manage Sales and Leasing deals through to closure with COMET. The automatic generation of both Lease and Sales Advices, Heads of Agreement and other custom documentation is designed to improve productivity, while the flexible Sales and Leasing commission tracking system allows you to monitor agent performance and office cash flow.
Conjunction Agents
COMET makes collaborating with co-agents easy. With the ability to store external listings automatically, you can help your buyers and tenants meet their specific needs. Additionally, not only can conjunctional agents can be entered so they are linked correctly on websites, but COMET ensures the financial aspect is dealt with seamlessly as well.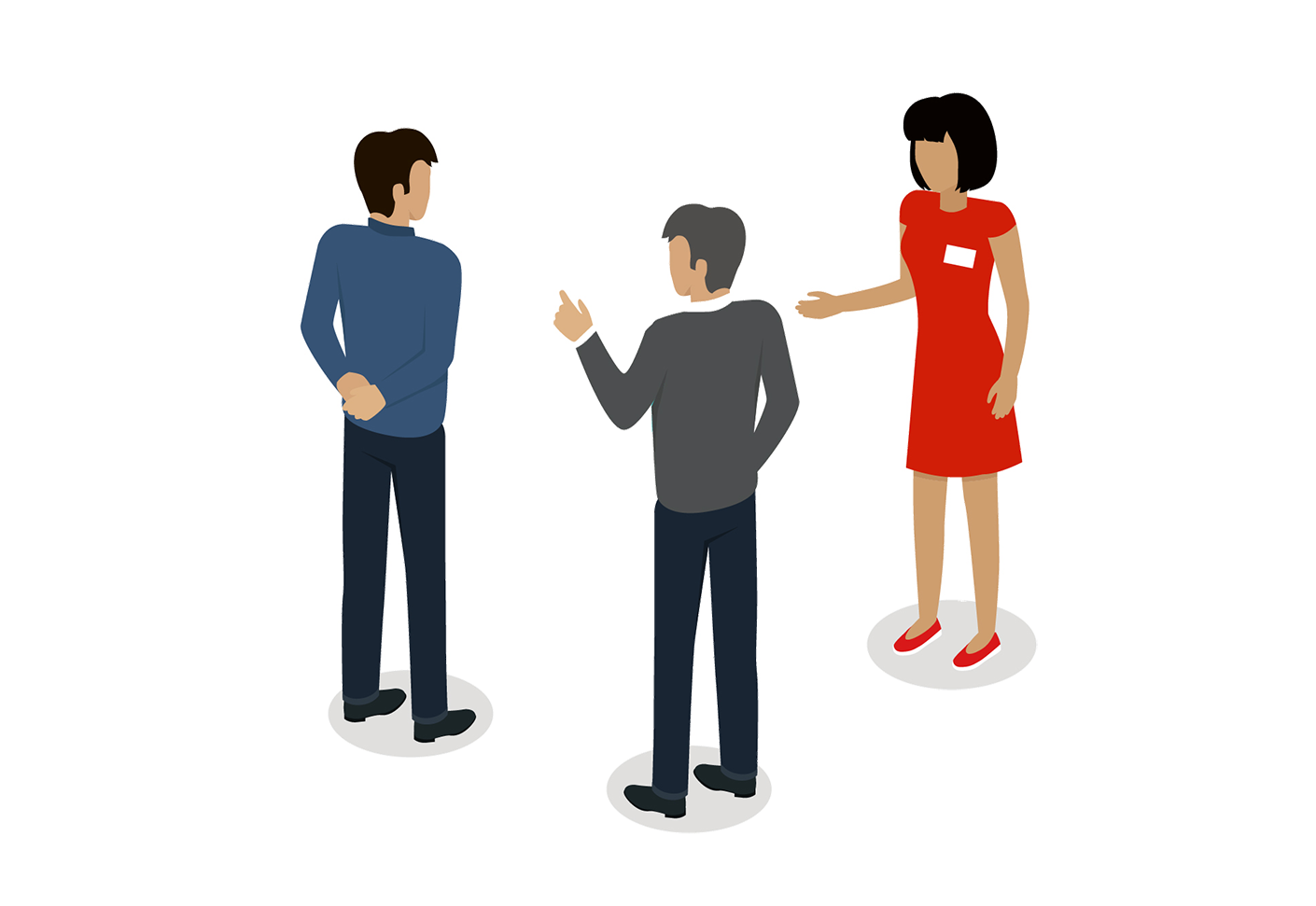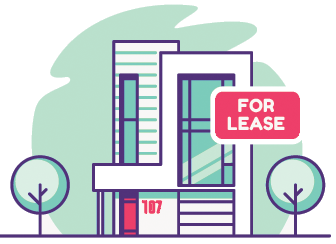 Lease Expiries
A comprehensive database of lease expiries is automatically maintained as you go about your daily work. COMET goes one step further and will supplement your own lease data with that from third party import imports. With easy to read reports and reminders, you have amazing tools that give you a strong competitive edge.
Complex Documents
Super Document Merge
COMET easily creates documents that are often more complex than a typical mail merge via your preferred word processor. Whether its tables of clauses, contract conditions, tenants details, inspections (nominations), matched prospects or even photos, COMET will not only produce them quickly, but also automatically save them against the listing file together with any additional documents manually uploaded.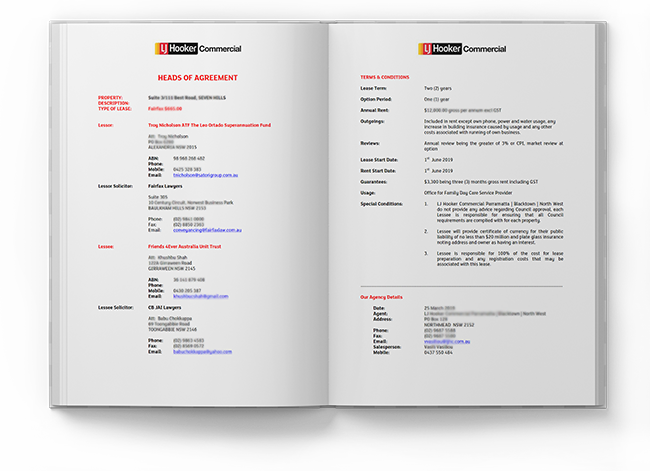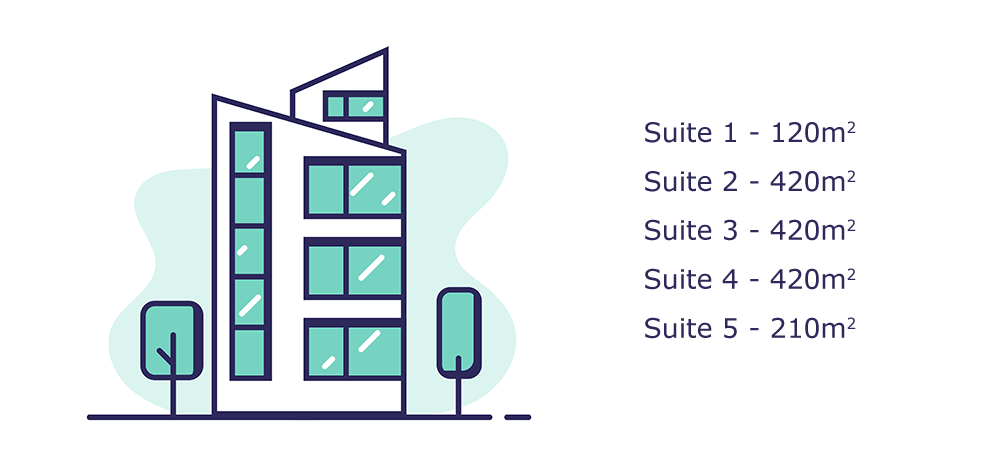 Tenancy Schedule
COMET instantly updates your tenancy schedule each time a new lease commences. Combining all the relevant lease and tenant detail it is a valuable tool for your leasing agents. As COMET automatically maintains the data, tenancy schedules are completely accurate and can be relied on during renegotiating new lease commitments.
Property Guides
Create professional Property Guides booklets
To make sure you present your current listings professionally, COMET has the ability to create cost effective booklets within seconds. Choose specific listings for an exclusive booklet, or select all of them to show case your current stock. With many different styles on offer, you can guarantee that the property will look amazing.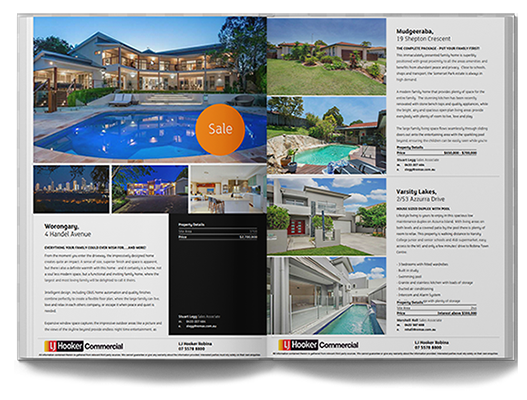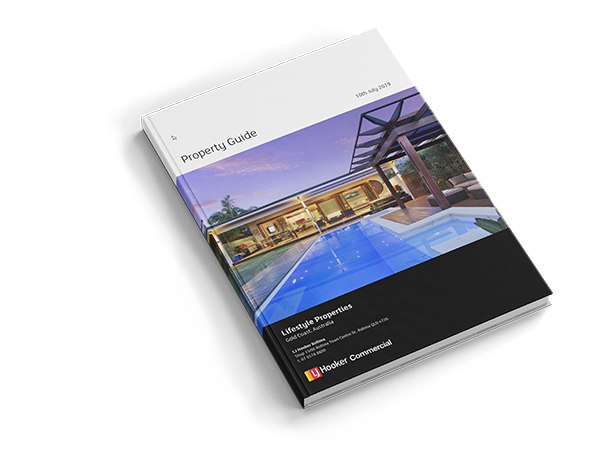 Built-In Bulk Emailing
Integrated, smart and easy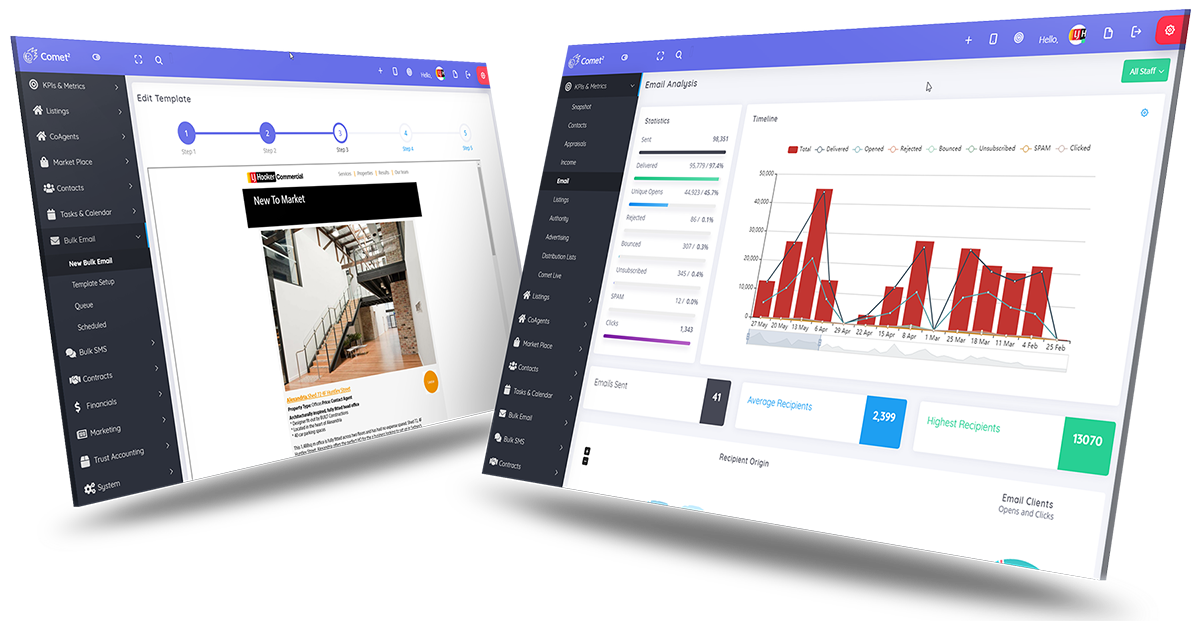 Free
Send tens of thousands of free emails each month. That's no additional monthly charge. COMET records the full metrics and management of opens, clicks, bounces, etc.
On Brand
The powerful email system matches your brand exactly and is only limited by your creativity. Templates to get your marketing email campaigns started immediately.
Fast & Easy
Send thousands of emails in a few clicks. Monitor its sending progress and start receiving feedback immediately as clients read and click.
Brochures
Choose a layout that best suits each property.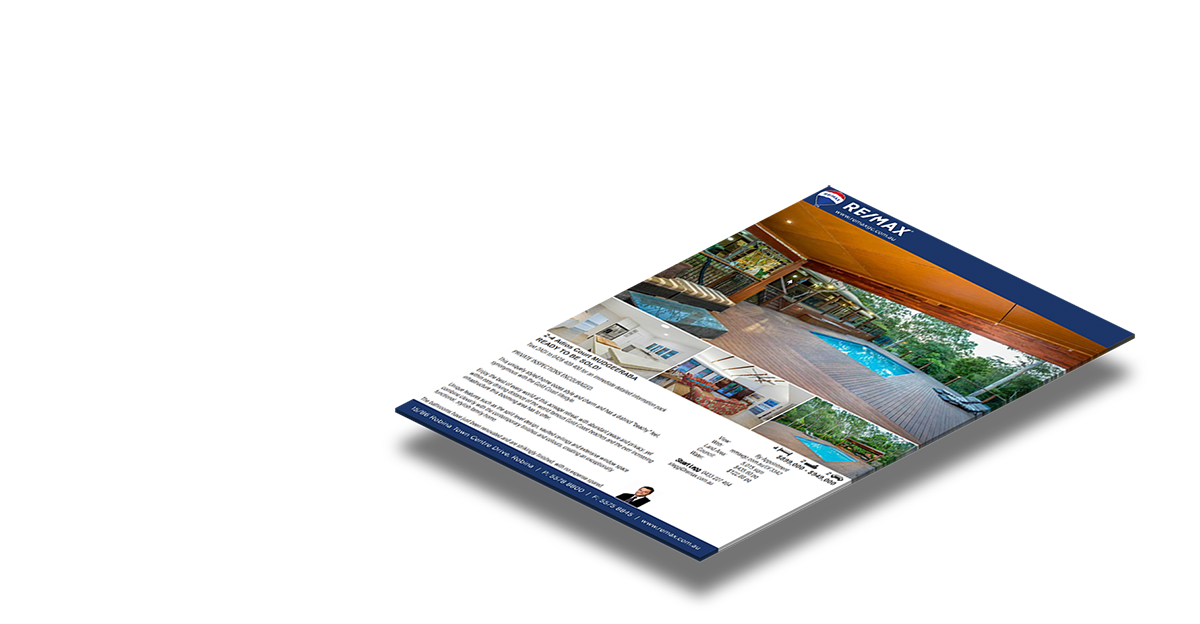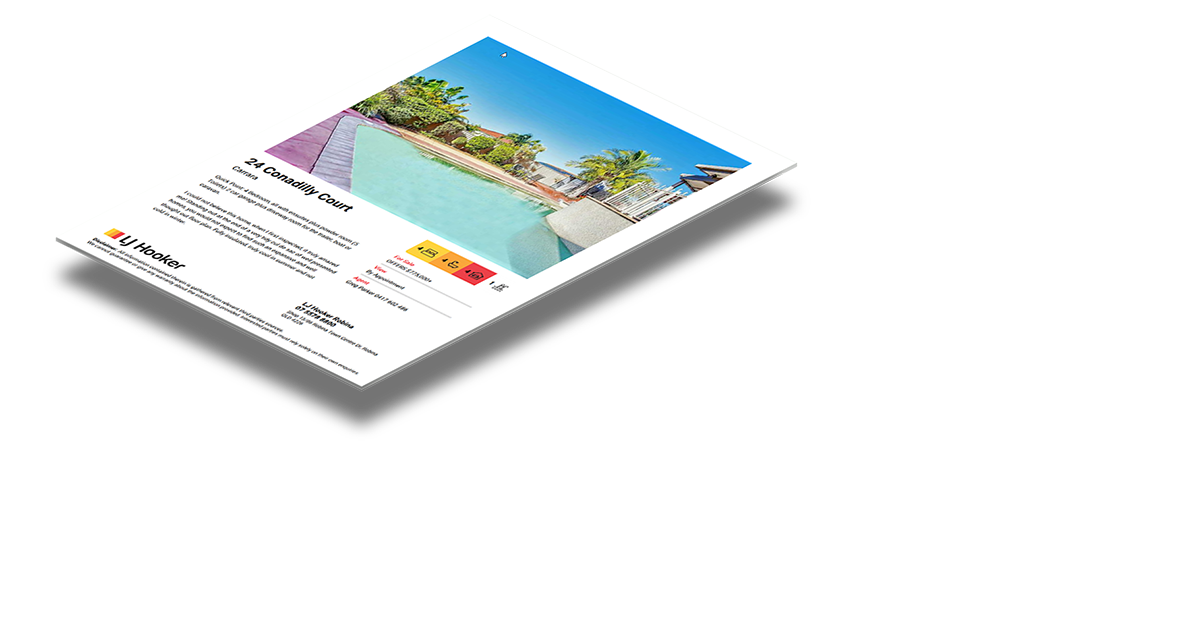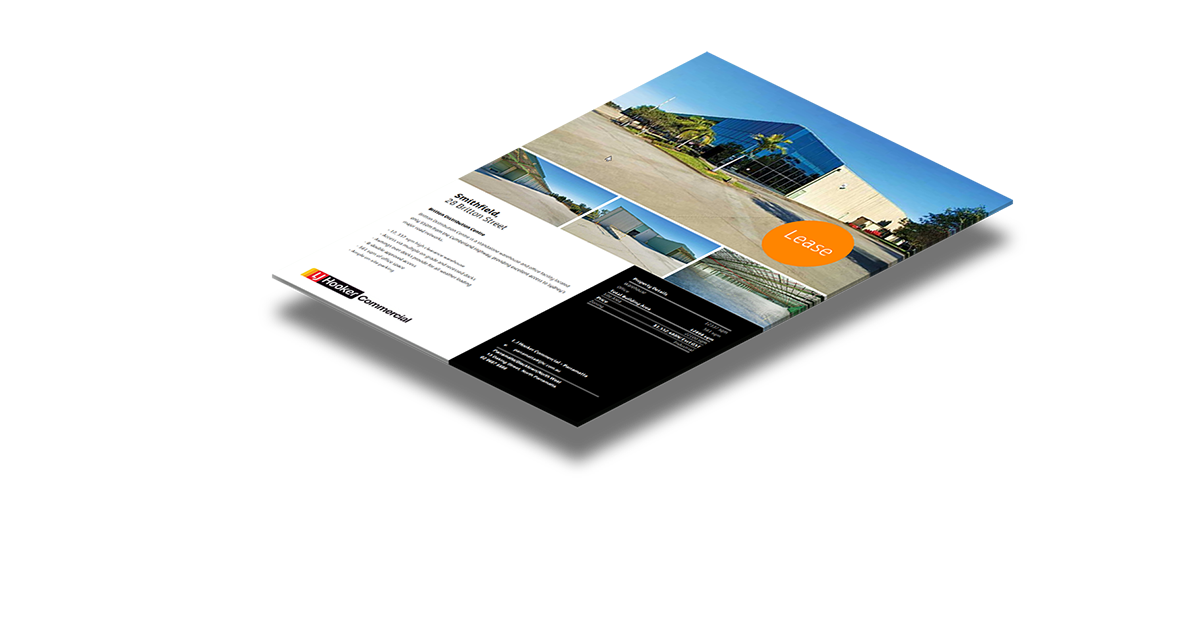 Print brand-perfect brochures and windows cards within seconds.
Select, from a variety of design options, proof and print immediately
Produce first class collateral in high resolution for quality print applications
But Wait There's
More
COMET is a very feature rich program, above we've highlighted some exciting features. If you'd like more details you can read about it here.
More Details
Starting a new
Office?

Call or Email us

Today

for
our

special

rates.

We're keen to help those having a go. We'll help keep your overheads as low as possible.

Start Now
What our
Clients

say?