Even though we'd really like you to read all that MOVE has to offer, we understand you are busy. If you want to cut to the chase, check out MOVE's pricing here.
True
End to End

Solution

See your business performance at a glance
MOVE is a business management system with an outstanding CRM. With support for business processes such as Trust Accounts, commission ledgers, staff performance and management and even the handling of your website content, MOVE manages every aspect of your real estate sales business.
MOVE seamlessly captures data as you go about your business day and when you are ready, you can harvest this information for listing and sales opportunities.
Watch Video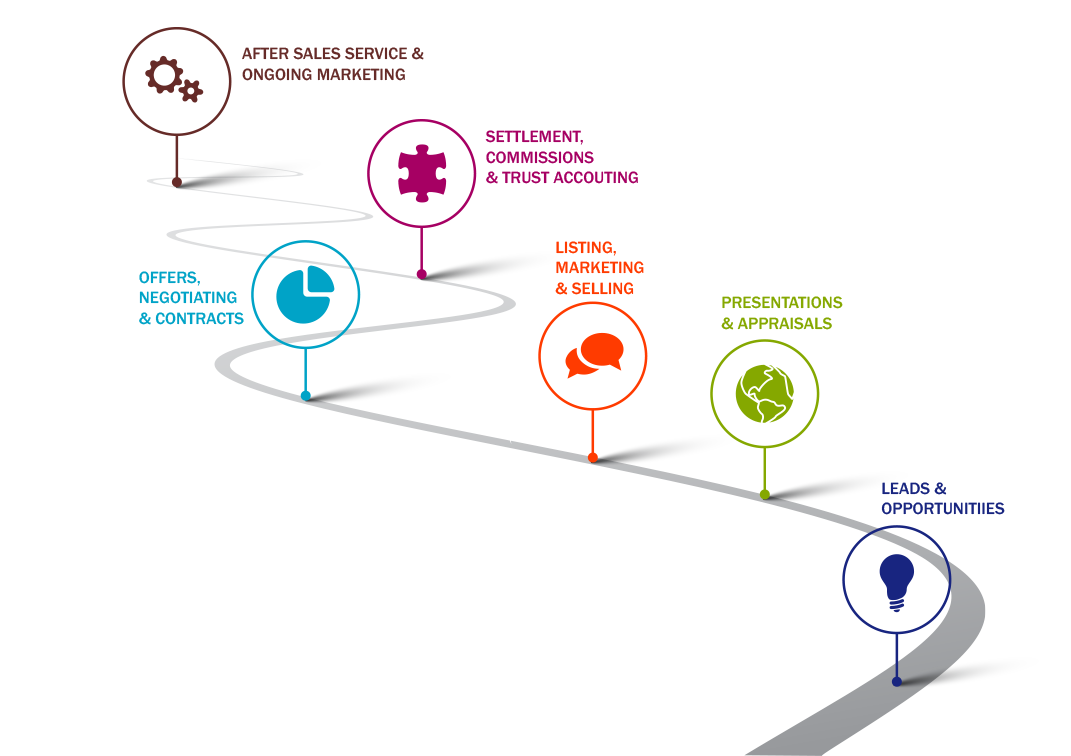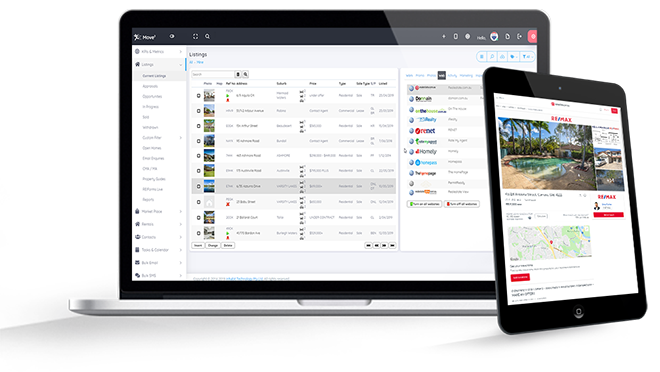 Website Feeds
Set and forget
It goes without saying that we automatically feed to a huge number of national, franchise and office websites - fast and reliably! What sets MOVE apart are features like; immediate success confirmations, failure notifications with an intelligent tracking system, storage of website links, quick access to web pages and more.

KPI & Metrics
See your business performance at a glance
Perfect for either the entire office, or just a single salesperson, MOVE helps you understand what makes your business tick. Drill down from the broad brush into the precise details; Review the results of your email marketing campaigns, analyse your listing effectiveness or determine the quality of your contact database. It's all readily available on screen or in easily to read format.
Read More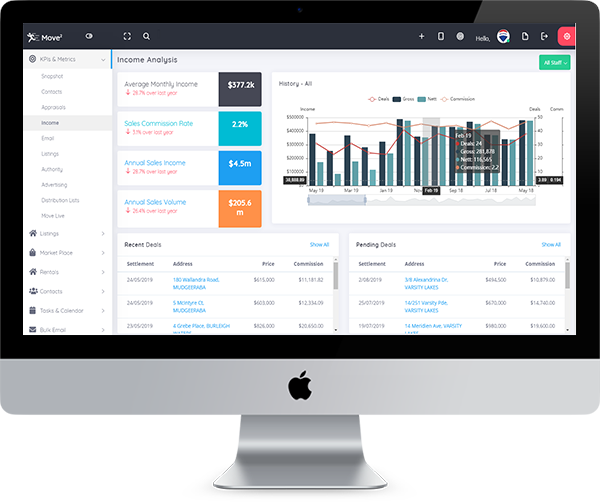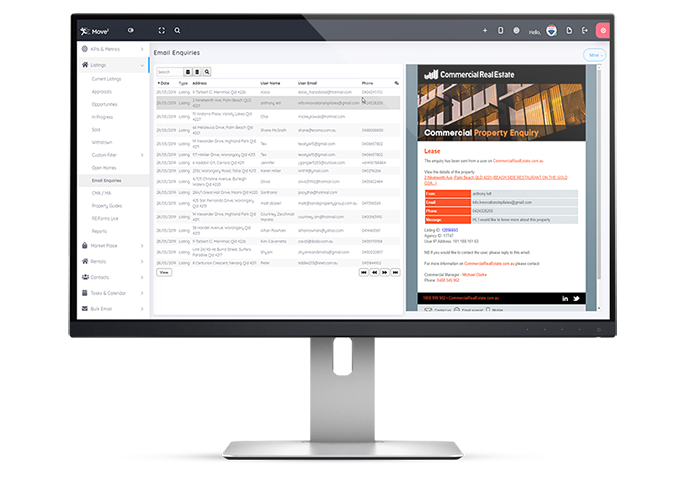 Website Enquiries
File, Track, Auto-Respond and Measure
Enquiries from Websites are automatically recorded. MOVE will even respond on your behalf via SMS or Email to let your client know you have received their enquiry. The enquiry is then instantly logged against the correct property and the sender is added into your buyer database, if they don't already exist.
Finally, depending on your nominated preset defaults, all enquiries are ready for you to present to your vendors in Vendor LIVE or, if you prefer, a printed report.
Keep in Contact
Letters, Emails & Forms
Without sacrificing any power, the development team has removed the complication of the dreaded mail merge data source - you can generate letters directly from your preferred Word Processor. Whether you need to merge a single document or hundreds, it's so easy, it just takes a click or two of a button.
Not only does MOVE merge seamlessly into your simple master documents, whether created in MSWord, Open Office or some other favoured Word processor, but also more complex documents that contain images and tables with information such as advertising submissions, buyer enquiries and more.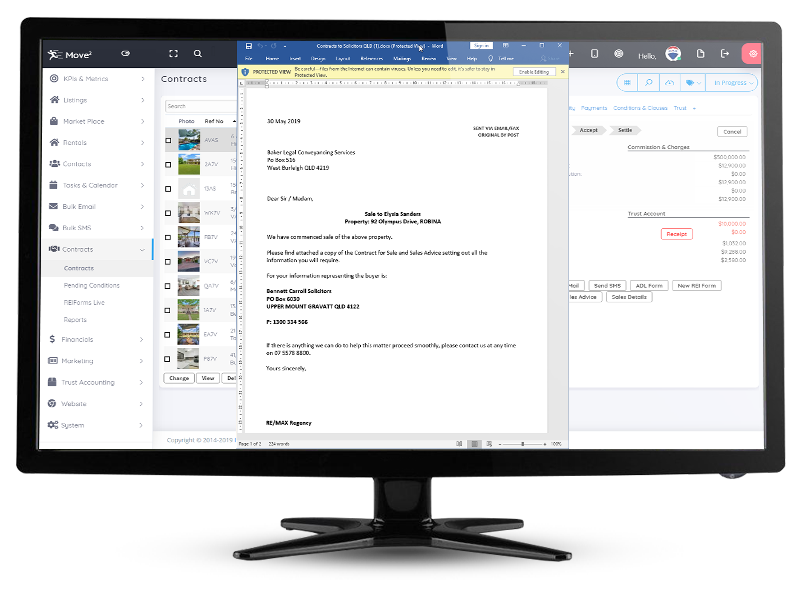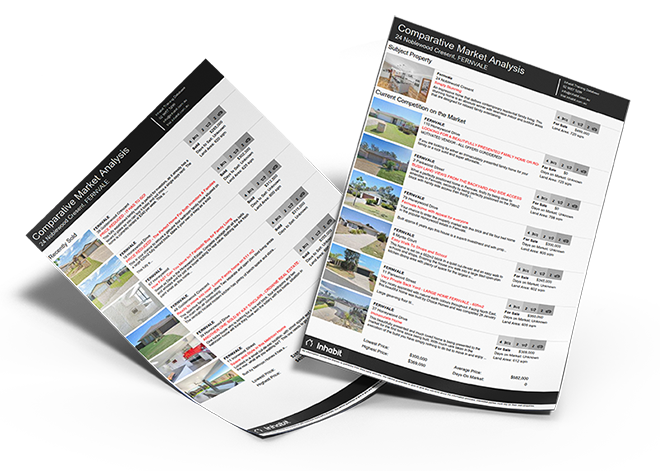 Comparative Market Analysis
Stand out from the crowd
A core responsibility of a salesperson is to offer an accurate CMA to a prospective Vendor. It is also one of the most visual portrayals of your brand. A well-presented, informative CMA will win more listings and better serve your existing clients expectations. Make the most of the data automatically collected from third party software and use the customised built-in CMA in MOVE to help you stand out from your competitors and promote you and your brand.
Listings, Properties & Buildings
Manage your listings - build a database for life
The listing database tracks the entire lifecycle of a listing from appraisal through to settlement or withdrawal, and all the steps in between. Intelligently, MOVE will even offer suggestions if you try to add a new properties that already exists, helping you keep your database clean and tidy. Equally as important, as you go about your daily activities, your property database automatically grows, which you can then harvest for possible income opportunities.
Read More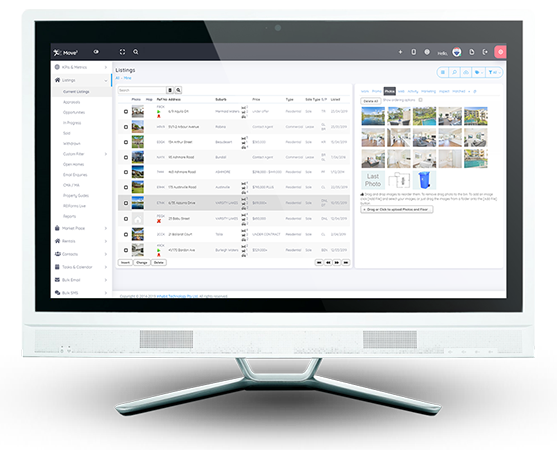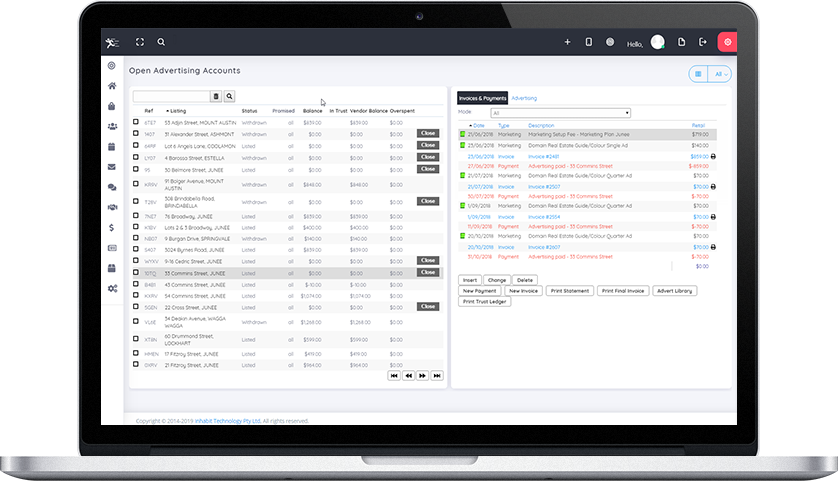 Advertising
Ledgers, invoicing, recoveries and oversight
Managing and tracking advertising is an often overlooked and yet it is a very important aspect of any real estate businesses success. The simple step by step approach MOVE uses to record and analyse advertising expenses ensures all activity and money is accounted for. In an easy to read format, you can see just how healthy your marketing ledger is.
Read More
Leads & Opportunities
Move collects, creates & manages leads
MOVE automatically captures leads and opportunities from many different sources, such as email enquiries, other agents listings, property database etc. This makes it easier to qualify leads and optimise your sales growth. Manually entered leads can also be managed and converted into opportunities helping you grow your pipeline and increase sales.
Read More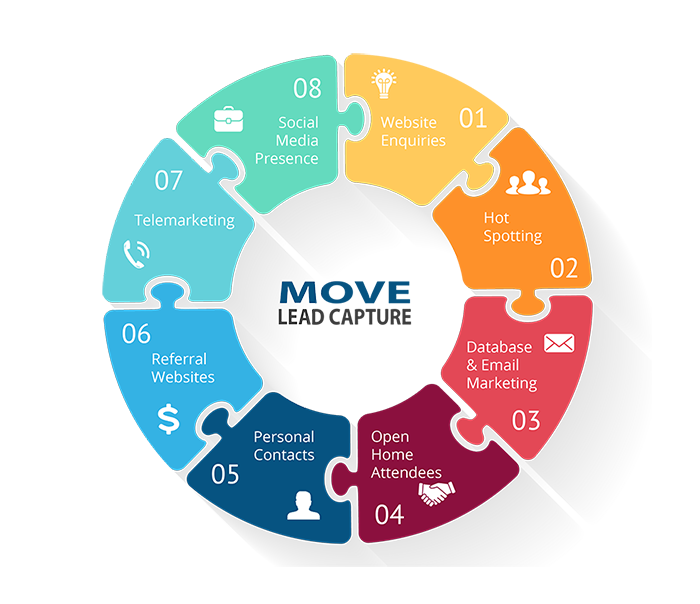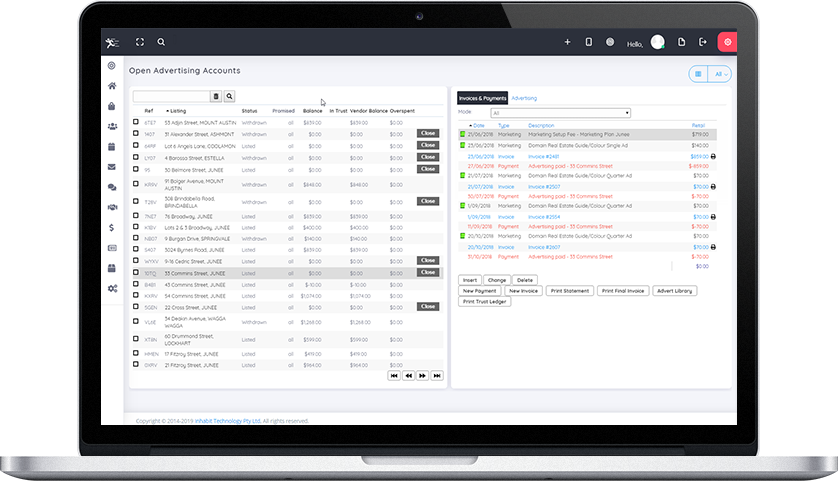 Devil in the Detail
Industry leading Admin Tools
It's important that everyone in the Office is happy and productive. Too often a CRM that is suitable for Salespeople is clumsy and cumbersome for Administration staff who then have to resort to Excel spreadsheet and the like to actually do their job. If this sounds like your office, it means your CRM is letting you down.
Agents need great sales tools, Principals need great management and measuring tools, and your Admin staff, who often spend the most time in front of the CRM need tools that really understand Real Estate.
Read More
Income Pipeline
Monitor your income pipeline at a glance
Having quick access to your pipeline is very important for your success as an agency. MOVE uses Artificial Intelligence (AI) to analysis your past behaviour and performance to calculate your likely future income. You can see what stage your current deals are at and whether you have enough active deals to achieve your goal. MOVE keeps you up-to-date with pipeline value of each individual contract, listing and even appraisal and you can use this information to monitor and manage your cash flow to ensure you don't fall into the list-sell-list cycle, but rather you list and sell concurrently.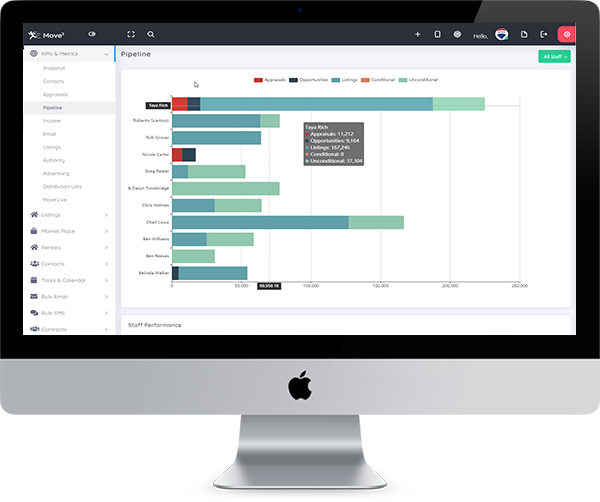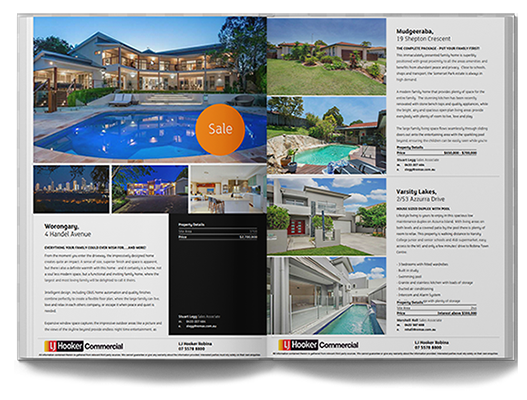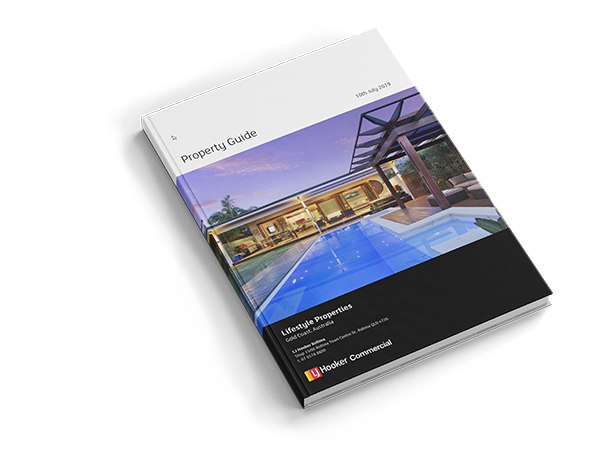 Property Guides
Create professional in-house property guides quickly
To make sure you present your current listings in the best possible light, MOVE has the ability to create cost effective booklets within seconds. Choose specific listings for an exclusive booklet, or select all of them to show case your current stock. With many different styles on offer, you can guarantee that the property will look amazing.
Read More
Built-In Bulk Emailing
Integrated, smart and easy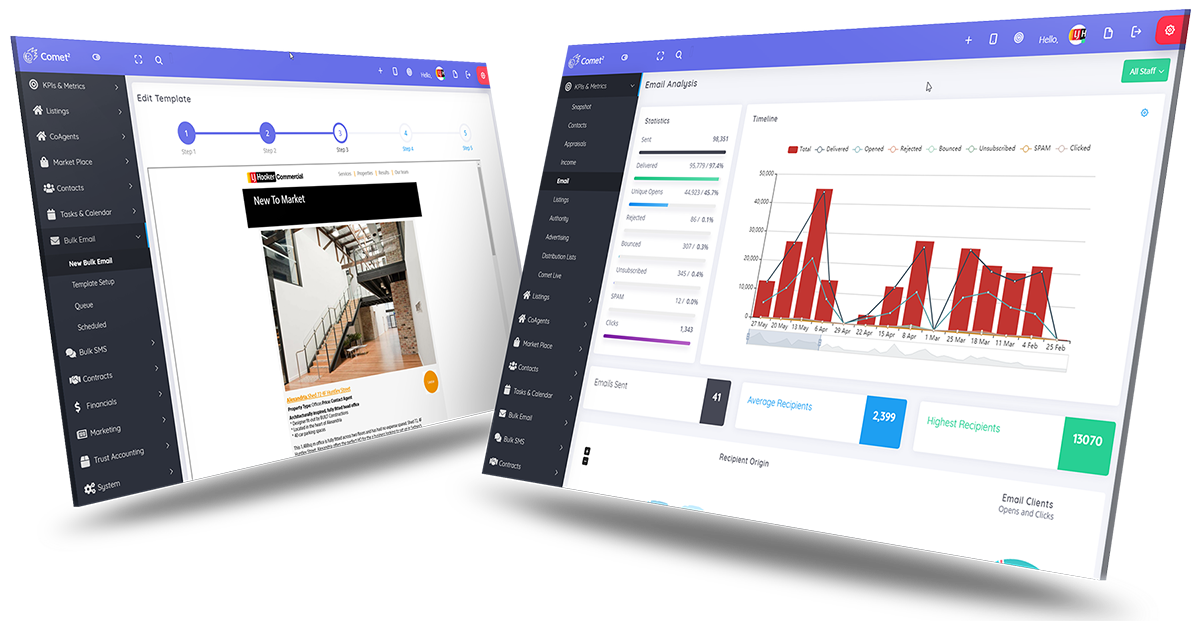 Free
Send tens of thousands of free emails each month. That's no additional monthly charge. MOVE records the full metrics and management of opens, clicks, bounces, etc.
On Brand
The powerful email system matches your brand exactly and is only limited by your creativity. Templates to get your marketing email campaigns started immediately.
Fast & Easy
Send thousands of emails in a few clicks. Monitor its sending progress and start receiving feedback immediately as clients read and click.
Brochures & Window Cards
Choose a layout that best suits each property.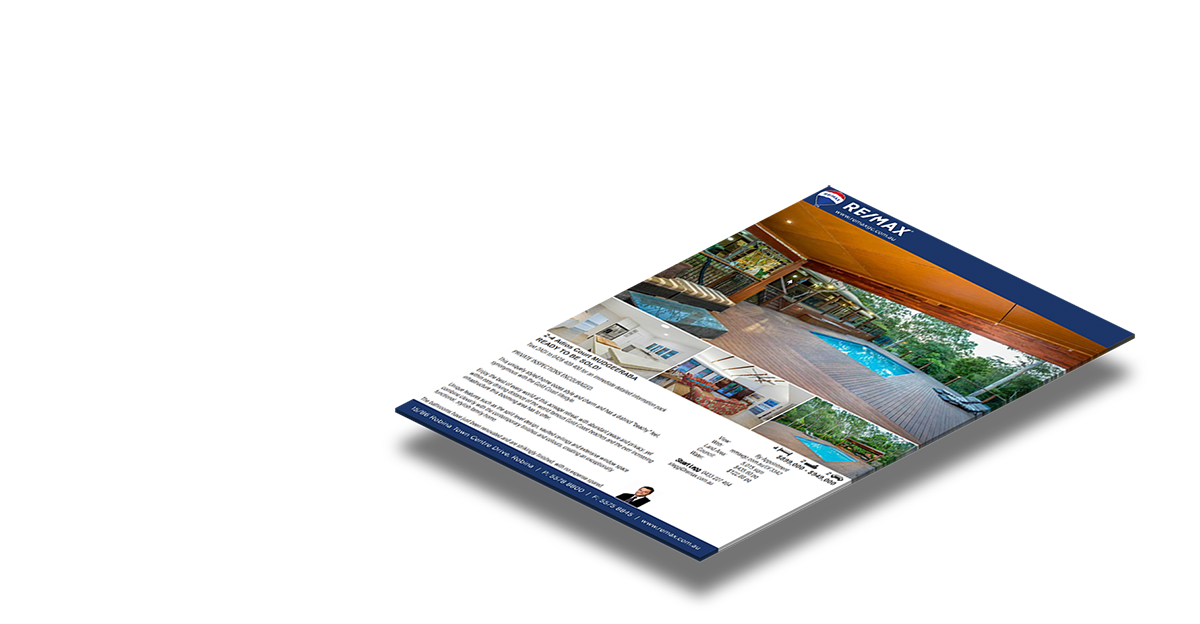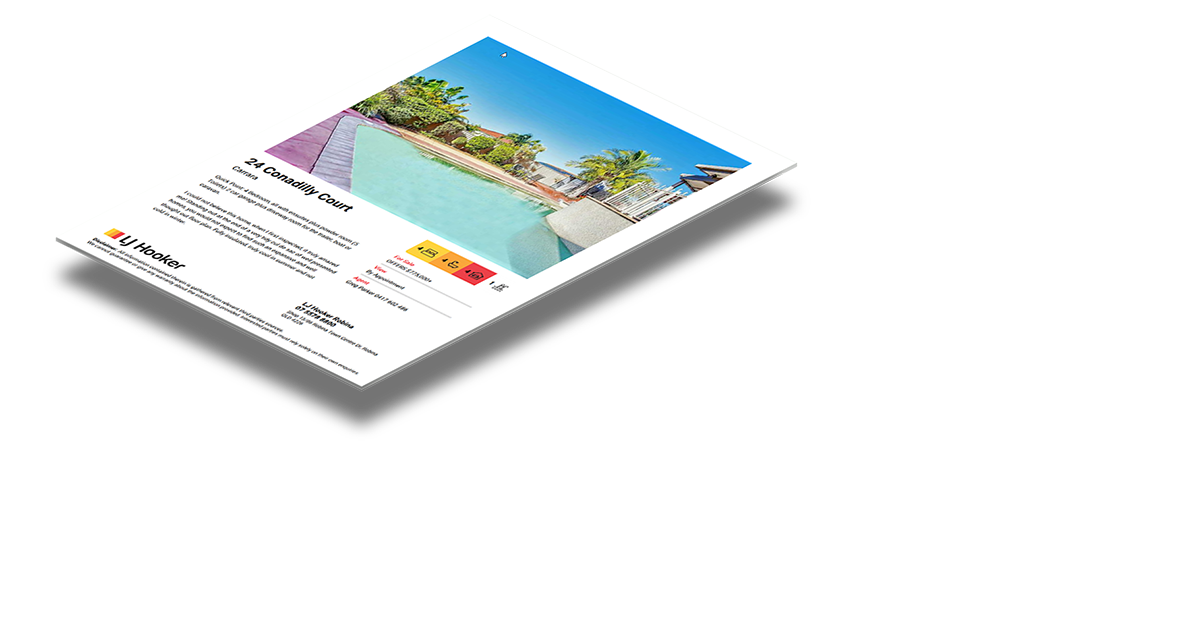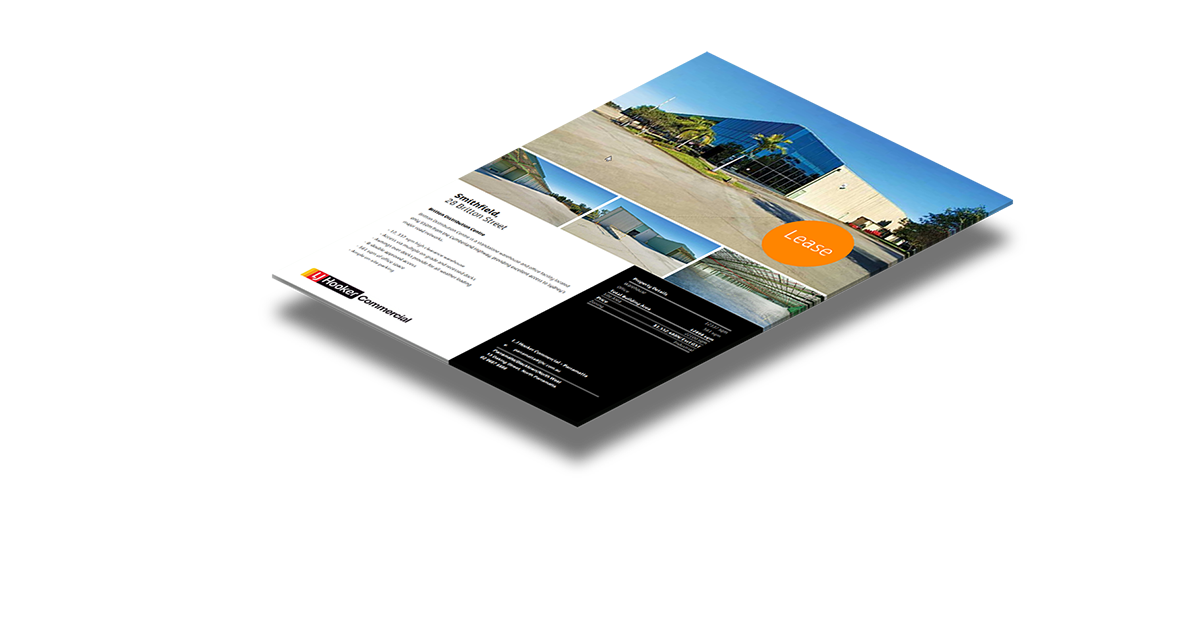 Print brand-perfect brochures and windows cards within seconds.
Select, from a variety of design options, proof and print immediately
Produce first class collateral in high resolution for quality print applications
But Wait There's
More
Move is a very feature rich program, above we've highlighted some exciting features. If you'd like more details you can read about it here.
More Details
Starting a new
Office?

Call or Email us

Today

for
our

special

rates.

We're keen to help those having a go. We'll help keep your overheads as low as possible.

Start Now
What our
Clients

say?