What is
Prezio?
Prezio is a digital marketing and publishing platform specifically built for Salespeople, Property Managers and Real Estate Offices.
Quickly and easily create digital content, such as proposals, single property websites, social media landing pages and Lead Generation websites.
Prezio gives you direct control over the creation and immediate publishing of digital content.
Prezio has been specifically built to automate all the digital tasks a progressive Salesperson needs.
Prezio can accept information from all major Australian CRMs, ensuring the most efficient operation and no wasted time.
Get an immediate notification when someone views your Prezio.
We are so excited about Prezio we wanted to make sure it was sensibly priced so that it can be available to all.
Call today on
02 9957 5299

or email

info@inhabit.com.au

to find out more.
Digital Proposals
Clean. Impressive. Engaging. Work smarter to convert more listings
The visually stunning Prezio Digital Proposal includes crucial features such as CMA, intelligent property presentation tips and past client testimonials, perfect for an exceptional real estate professional.
Easy to create and simple to share, the proposal is fully responsive and looks as amazing on a mobile device as it does on a computer.
While everything you could possibly need is included in the Prezio Proposal, the flexibility to add your personal touch is inspirational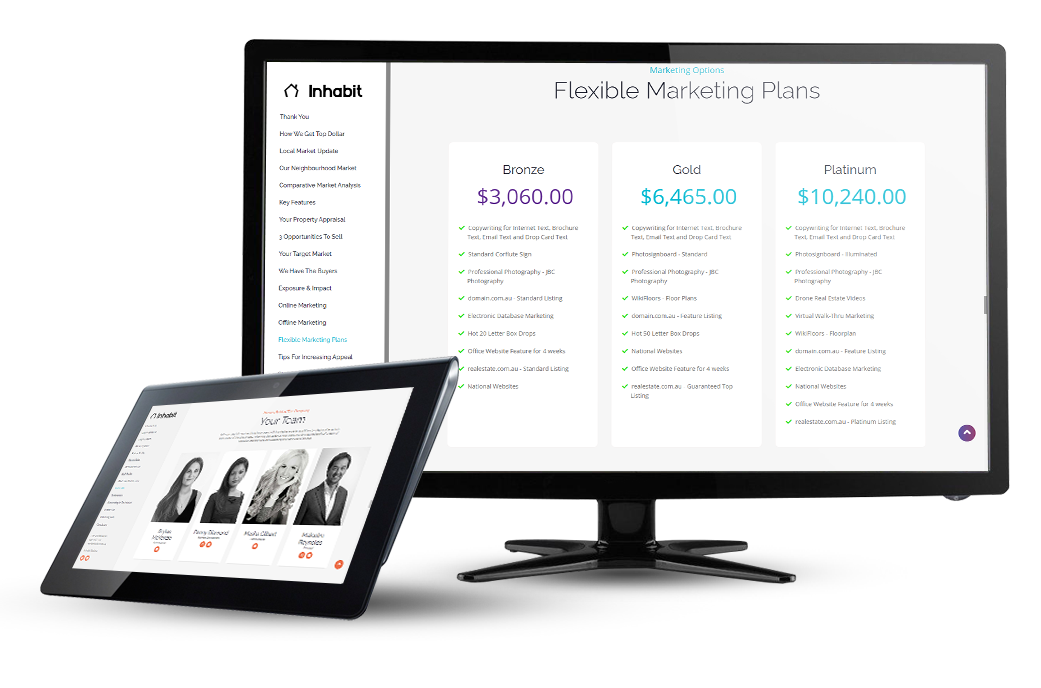 I have been extremely happy with the platform, the flexibility in creating unique and customised information for our Clients. We have received outstanding feedback, and believe it has put us
ahead in winning listings

. I couldn't recommend highly enough, although I would rather our competitors not know about it!


Ryan Hoelzl - Burton & Ryan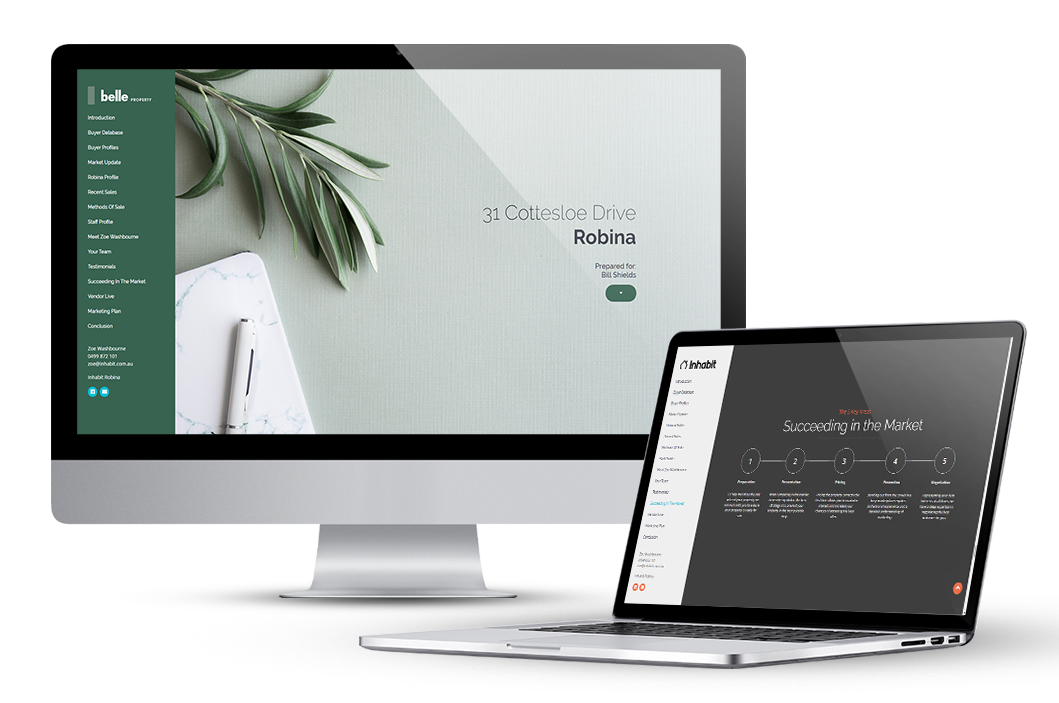 Ultimate Listing Pre-List
Quick. Easy. Credible.
Create the perfect platform for communication
World-class agents know that personal brand is vital to their success. The Prezio prelist is designed to gain the trust of your potential vendors and help you win more listings.
Incorporating features such as success stories, a snapshot into your active buyer database, your profile and achievements, handwritten market update and automated suburb profile, your vendors will surely be impressed with your dedication to your profession.
Your Online Brand
Transform. Results. No. 1.
So much more than just an online business card.
The Prezio Agent and Team websites will take your online brand to the next level. With more and more people researching their potential agents online, the Prezio personal websites are strategically designed capture the attention of potential sellers and buyers and increase your success.
With features specifically designed to expand your online brand include current listings, past sales, testimonials and awards, your ability to stand out in a crowded marketplace just intensified.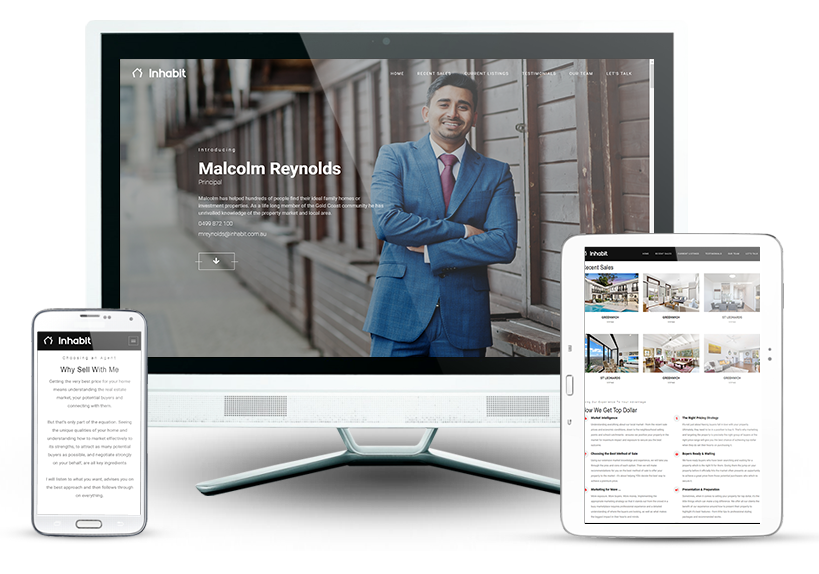 Property Spotlights
Elegant. Powerful. Simple.
Take your online marketing strategy up a level
Excite your clients with a dedicated listing spotlight. Every spotlight includes powerful tools that generates more buyer interest and increased number of offers.
The full-featured listing spotlight can be launched within minutes – your clients don't need to know how easy it is to create.
With a number of sleek modern designs to choose from, rest assured your clients will see an amazing site, whether they are browsing at a café on their phone, or sitting on the couch with a tablet.
Automated Lead-Gen
Target. Qualify. Value.
Capture Every Lead, Every Time.
Intelligent tools created to attract interested parties and convert them into genuine leads. Lead-gen strategies come in many forms, from relevant and value-packed newsletters to landing pages for social media campaigns, retarget past clients and more. Prezio's Lead Gen handles them all with ease.
Prezio's lead-generation elements provide outstanding opportunities to capture every lead and maximise every opportunity.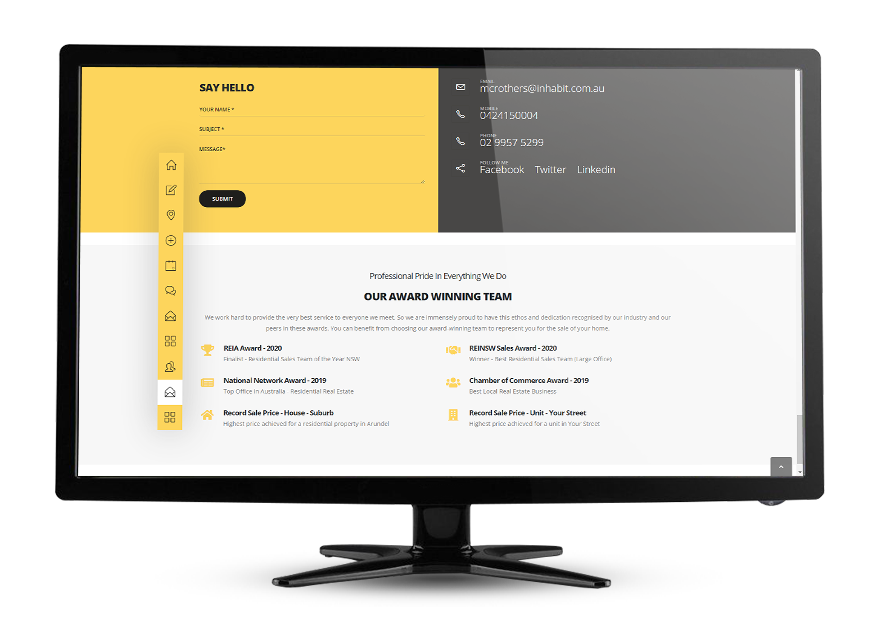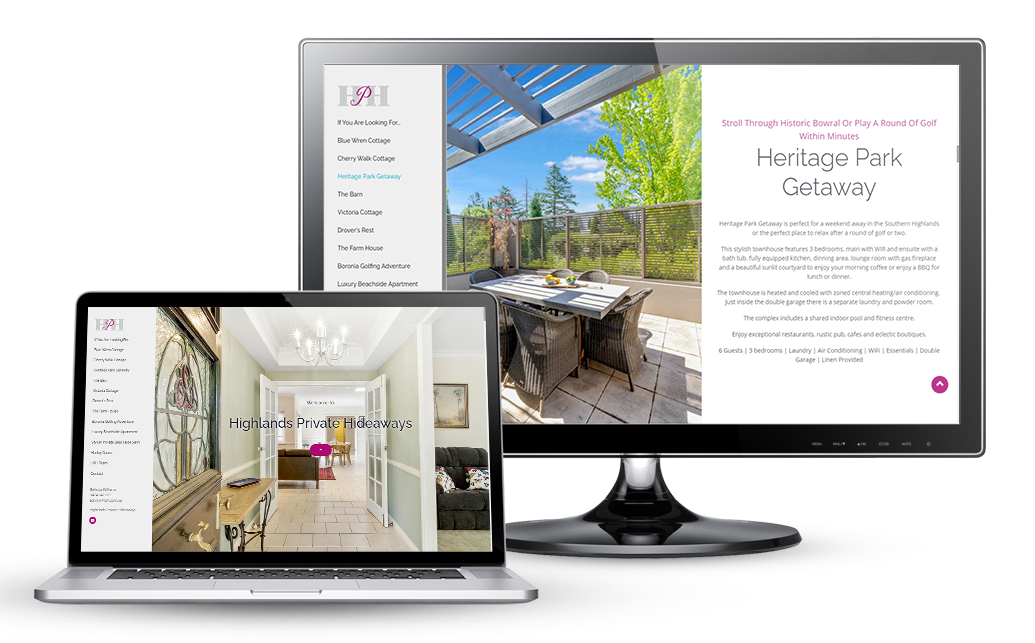 Superior Holiday Experience
Unique. 5-Star. Unmatched.
Offer nothing but the best to your Owners and Guests
With the help of Prezio's flexible features, promote your unique holiday or executive properties in a way that increases occupation rate.
Guests experience superior service from the moment they find the property. With automated features such as alerts and interactive booking forms response to all potential guests' enquiries is immediate and professional.
Thank you so much Inhabit for creating
Prezio

. It has opened so many opportunities for our boutique holiday rental portfolio. Easy to use and great support from your team.


Belinda Williams – Highlands Private Hideaways
Investor Presentations
Innovative. Strategic. Exceptional.
Accelerate your property management growth.
The professionally crafted rental presentation highlights everything your property management does to ensure maximum returns with minimum expense. Fully customisable, the built-in presentation can be used as-is, or as inspiration achieve amazing results.
The rental presentation can include all your tasks, or just offer a peek at the extensive work you perform on their behalf. With features such as team members, marketing expectations and office policies and procedures, the rental presentation will help win the rental and grow your business.
Request a call back, demo or confidential email to discuss